'Source Materials' now showing at the Griffith University Art Museum.
Join us for the opening of 'Source Materials'.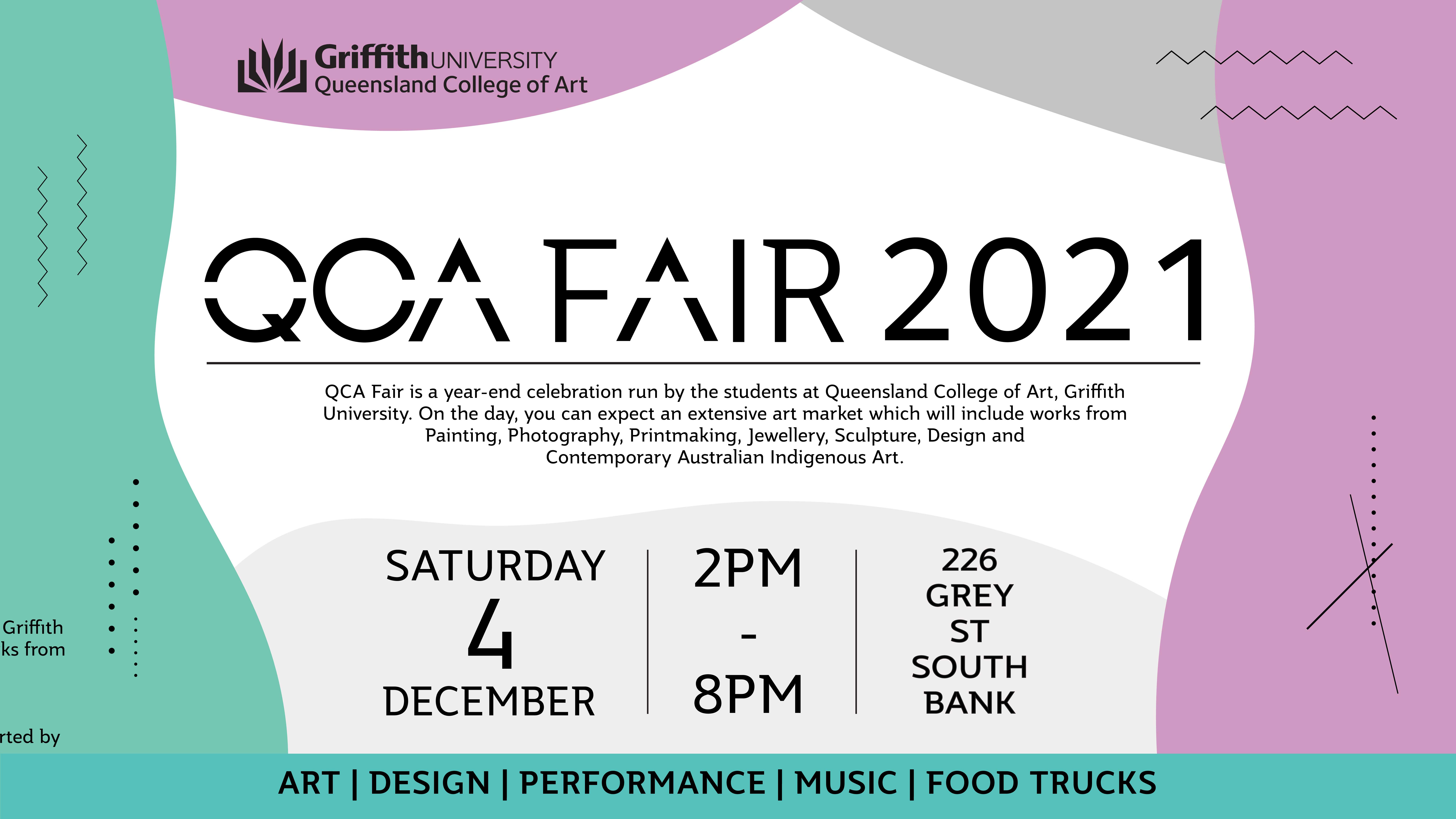 QCA Fair is a year-end celebration run by the students at the Queensland College of Art, Griffith University.
This one-day event offers the public the unique opportunity to explore and purchase artworks developed by the students.