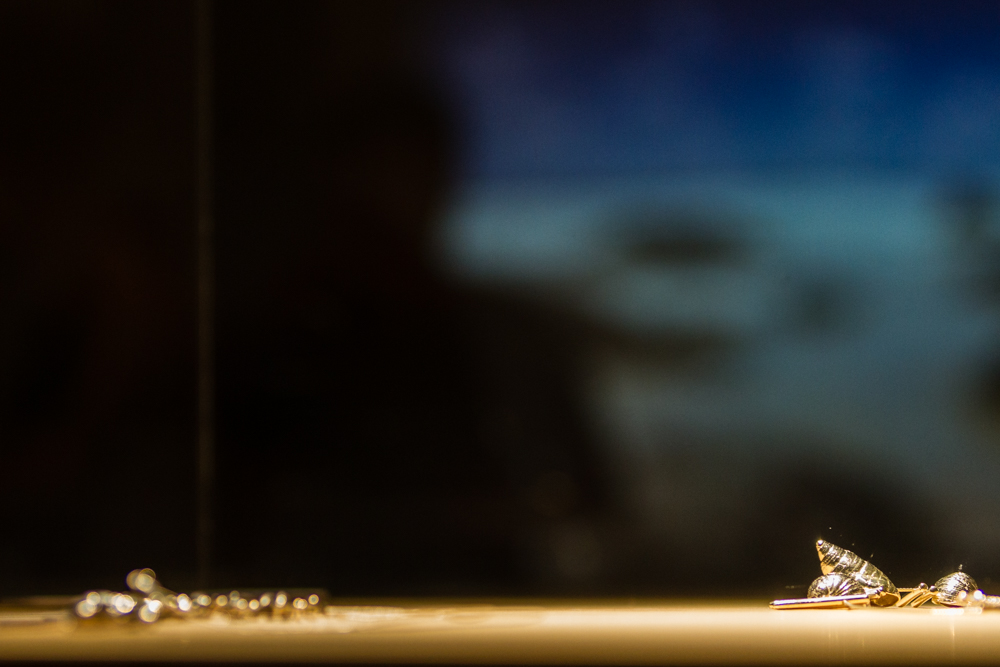 ---
Protecting kanalaritja is an exhibition of my doctoral journey-a journey of knowledge seeking and knowledge gaining to find a solution to the question:
If climate change hits as hard as the scientific evidence indicates, what will happen to my Pakana culture's practice of kanalaritja (shell necklace making)?
The video documentary gives the viewer an insight into kanalaritja and why my research is necessary. I utilise modern technology to investigate and design processes to protect this cultural practice from disappearing and integral to the project's successes are the many experiments and failures.
Because kanalaritja is "women's business', culturally I was unable to string any kanalaritja, so I obtained the help of my daughter Alana, and my two granddaughters Zyana and Qila, to string the pakana adornments.
This process is not a replacement for the current practice, rather a coming together of Aboriginal knowledges and new technology, to form Ganma, a new knowledge to protect kanalaritja in the face of climate change.
---
Event categories
Event contact details