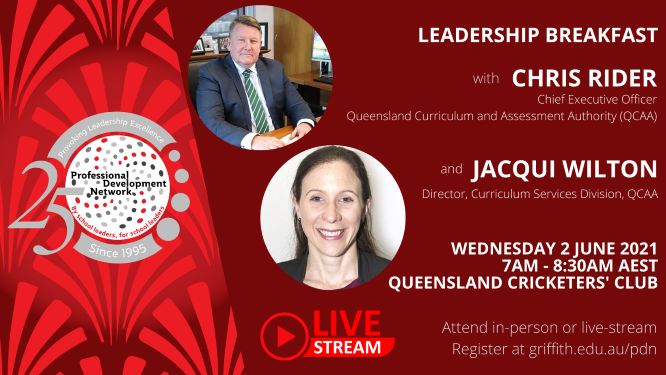 Chris Rider will present on his role as CEO of the Queensland Curriculum and Assessment Authority (QCAA) and share his learnings on leading through a generational change.
Following this, Jacqui Wilton, Director of the Curriculum Services Division of the QCAA, will share her reflections on what the work is going forward for all schools.
There will be time at the end of the discussion for an open Q&A.
Online seminar about Data Management practices at Griffith University