'Source Materials' now showing at the Griffith University Art Museum.
In this webinar, Griffith University researchers, Sara Davies and Robin Roberts, have a conversation with partner research team members from Myanmar, Philippines, and Papua New Guinea, about the gendered impacts of the Covid-19 pandemic on local food and agricultural sectors in their communities. This webinar will detail country-level experiences of research data collection during the Delta wave.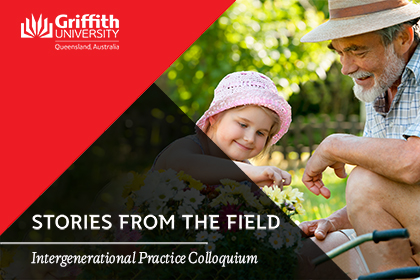 Griffith University is delighted to host the inaugural Intergenerational Practice Colloquium 2021. The Colloquium will be a great opportunity to meet, share knowledge, and network with others in the Intergenerational Practice Community, as we showcase practices and projects from around Australia. ​We look forward to seeing you at the Colloquium in person, or online as we take the opportunity to also launch the Australian Institute for Intergenerational Practice.